Amazing Thais, Brazilian Berlinerin, mother of two, architect.
Thais brought this swimsuit (photo below) to the boudoir shoot and wasn't sure if it's going to work. She said that since she became a mother she no longer feels appropriate wearing it as it has a bit of side boob and very high cut on the hips. But she still felt she likes herself wearing that. My response: that's exactly what we're looking for! It doesn't need to be lacy lingerie all the time. The only rule: YOU NEED TO FEEL FABULOUS.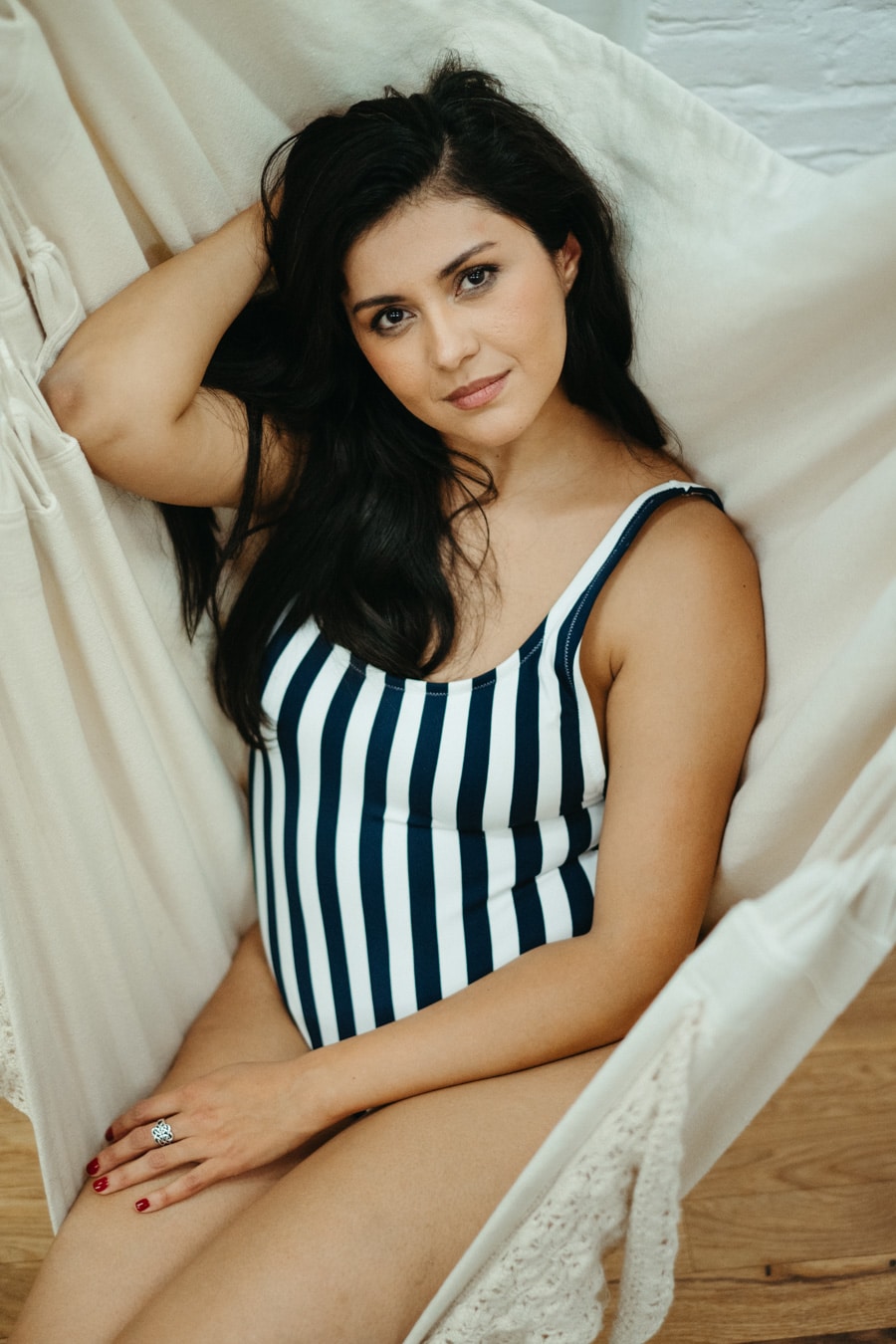 These boots are made for walking.

And that's just what they'll do.

One

of these days these boots are gonna walk all over you.
I think of the famous Nancy Sinatra song looking at Thais' shoes (photo below). There's a tendency to pick high heels as the right shoes for boudoir. Wrong! Any shoes, if they make a statement, are good for a boudoir photo shoot.
I encourage women during the photo shoot to strike something I call a power pose.
The moment you do that, you can think about how well you're dealing with all the difficulties in life, how a bad-ass female you are and ain't no mountain high enough. You will then have this photo to refer to in moments when you a reminder that there is this Wonder Woman inside you all the time. At the end of the day, we can endure much more than we think we can said Frida Kahlo.